In this video you will learn multiple ways to adjust clip volume in DaVinci Resolve.
The tutorial is done in DaVinci Resolve 17, but it should work fine with earlier versions.
In this tutorial you will learn all the ways on how to adjust clip volume in DaVinci Resolve edit tab.
First Method
The first method is pretty easy, all you need to do is zoom into the audio clip and move the thin horizontal line up or down. Moving it up, increases the volume and the moving it down decreases the volume.
As you move the white, thin horizontal line up or down, the amplitude of the audio waveform changes.
You can see that an audio clip has its volume changed by the color of the clip. It changes to a slightly darker green value, when the clip volume is adjusted.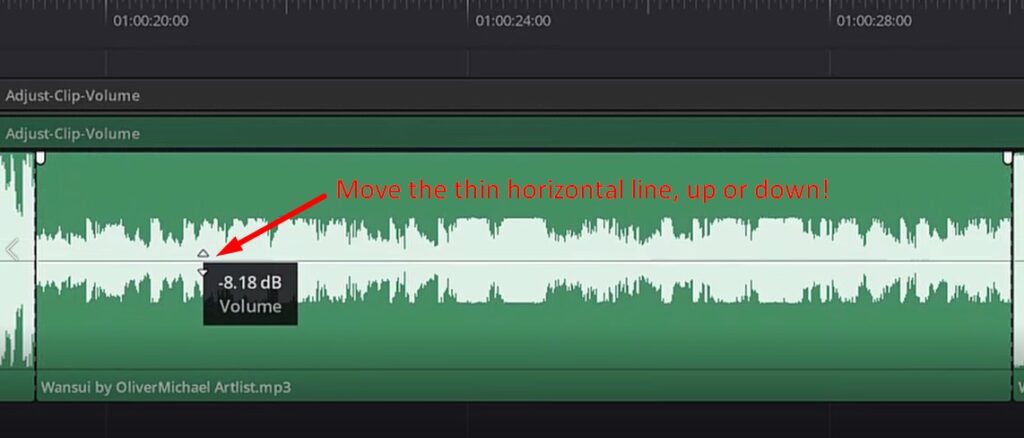 Second Method
From the inspector tab, find the "Volume" slider and move it left or right.
In the text field to the right of the slider, you will see the current volume value.
From this section you can also reset all the volume adjustments.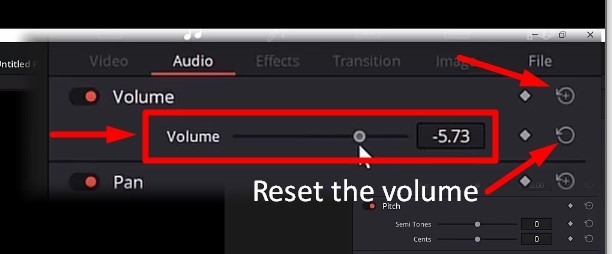 Third Method
You can also adjust the clip volume if you go to the Clip menu and then go to the Audio submenu.
You have 4 options (along with the keyboard shortcuts):
Increase Audio Level 1dB – Ctrl+Alt+=
Decrease Audio Level 1 dB – Ctrl+Alt+-
Increase Audio Level 3dB – Alt+Shift+=
Decrease Audio Level 3dB – Alt+Shift+-
Each time you click an option, the volume of the clip will be increase/decreased to 1 or 3 dB.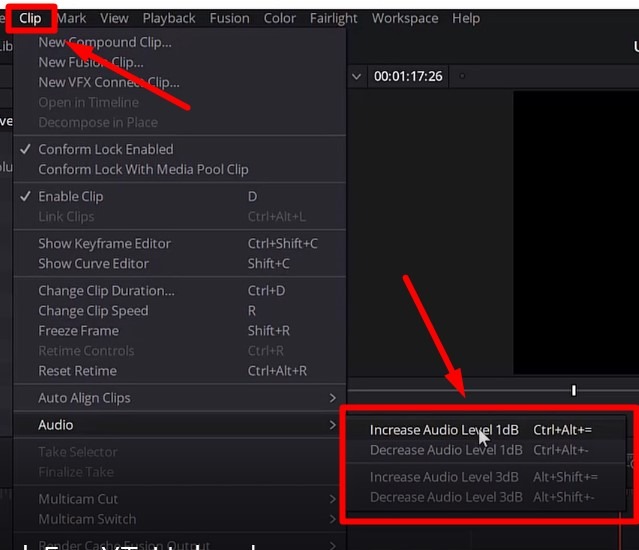 Fourth Method
You can also adjust the clip audio levels or volume by adding audio keyframes.
You can add a keyframe anywhere in the audio clip, by clicking the diamond button next to the Volume slider in the Inspector tab.
Or, alternatively, by holding the "Alt" key and then clicking the thin volume horizontal line.
To delete a keyframe, you select the keyframe using your mouse and then hit the "Delete" key.
Using keyframes, you can achieve the known "Audio Ducking" effect, where you will lower the volume of music whenever the voiceovers comes on.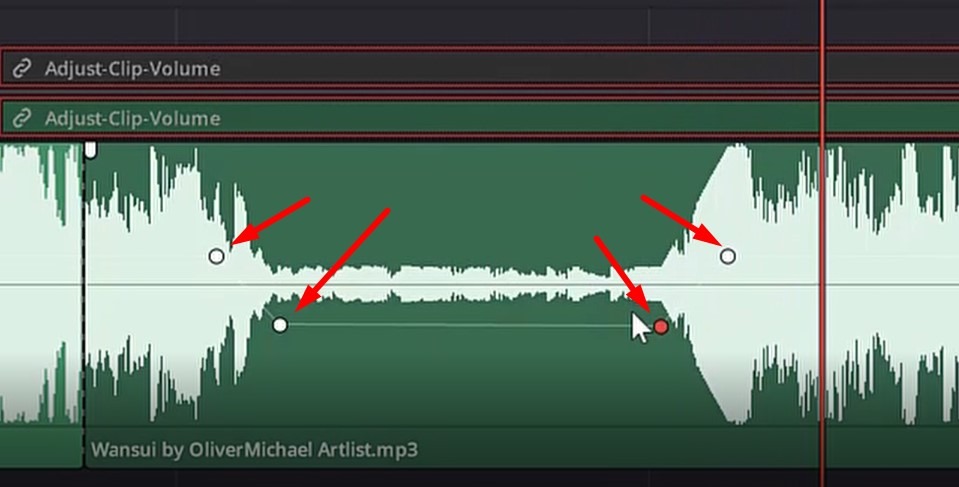 Fifth Method
And the final method, which doesn't apply to a particular clip, but rather, to the whole audio track.
From the Mixer tab, you select the audio track you want to adjust and move the slider up or down, to increase or decrease audio level or audio volume of the audio track.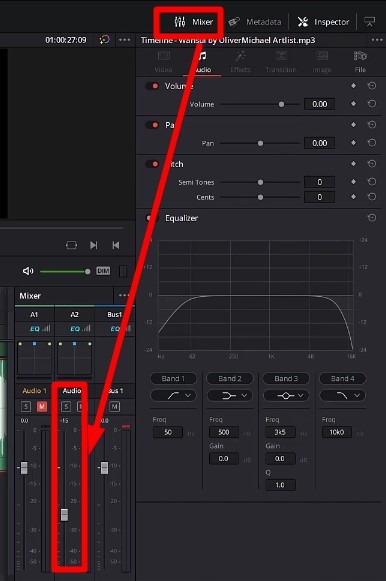 Conclusion
Knowing how to adjust the clip volume is very useful, especially for the beginners of DaVinci Resolve. Luckily, it is very easy to be done in Resolve.
Thanks for reading this article.