Hello, you are here because you probably search for a 3D Subscribe Animation (4K).
Well, you are in a good place, as here you will find a very cool 3d subscribe animation.
I have uploaded this 3d subscribe animation to my Pixabay channel.
This is the screenshot of it:
The 4K animation is available here: https://pixabay.com/videos/subscribe-3d-subscribe-button-49076/
This animation got (as of the time I am writing this article), 2314 views and 1021 downloads in just 2 days. Isn't that awesome.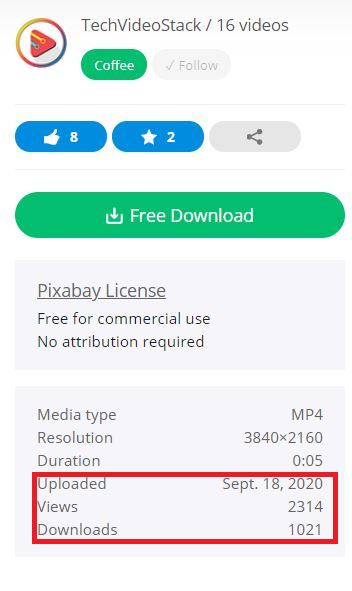 Green Screen 4K – 3D subscribe animation
In one of the comments one guy asked me to make an green screen background version of this animation.
I have already done that too, but Pixabay has not verified it yet.
Once available, you can find it on my Pixabay profile here: https://pixabay.com/users/techvideostack-13921019/
I will also update this post, once the green screen 4k – 3d animation is available.
Usage
Crediting isn't required, but linking back is greatly appreciated and allows me gain exposure. You can use the following text: Video by Tech VideoStack from Pixabay
You can use this animation for free, in any of your projects. I use it my YouTube videos too.
But, please don't sell it, as your own animation.
Hopefully, you will find this useful.
Thank you for visiting us!