As you might already know, Blackmagic Design just released the new version of DaVinci Resolve video editing software.
The new version is DaVinci Resolve 17 and it comes with a lot of new awesome features.
But, this version is in public beta, so expect that it might have issues and possibly crash a lot.
I was looking on how to download and install DaVinci Resolve 17 and thought to make a tutorial for those who have not done it yet and who are planning to.
Software that's in open beta, also called public beta, is free for anyone to download without an invite or special permission from the developers. A beta test is a limited release of a product or service with the goal of finding bugs before the final release.
So, if you are looking on how to download DaVinci Resolve 17 or how to upgrade from DaVinci Resolve 16 to version 17, this is the right place for you.
Note: this article shows you how to install DaVinci Resolve 17 on a Windows machine, but the process should be similar for other operating systems as well.
Download DaVinci Resolve 17
On the browser of your choice browse to the following link:
https://www.blackmagicdesign.com/products/davinciresolve/
Then, click on the button "Download Now".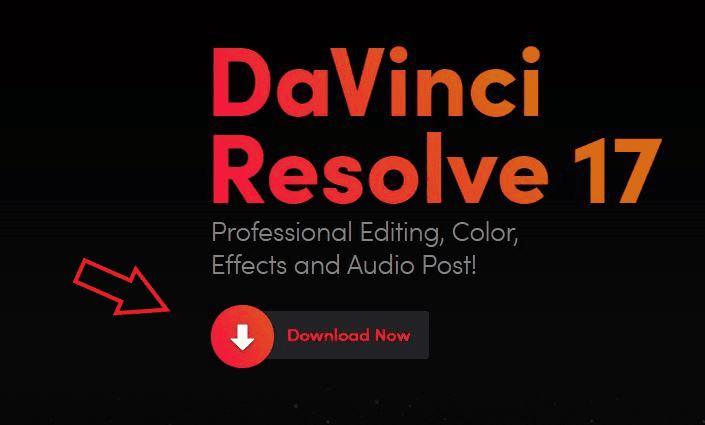 And you will be presented with 4 sections (DaVinci Resolve 17 Beta, DaVinci Resolve Studio 17 Beta, DaVinci Resolve 16 and DaVinci Resolve Studio 16), each having three additional buttons that allow you to download the Mac OS X, Windows or Linux version accordingly.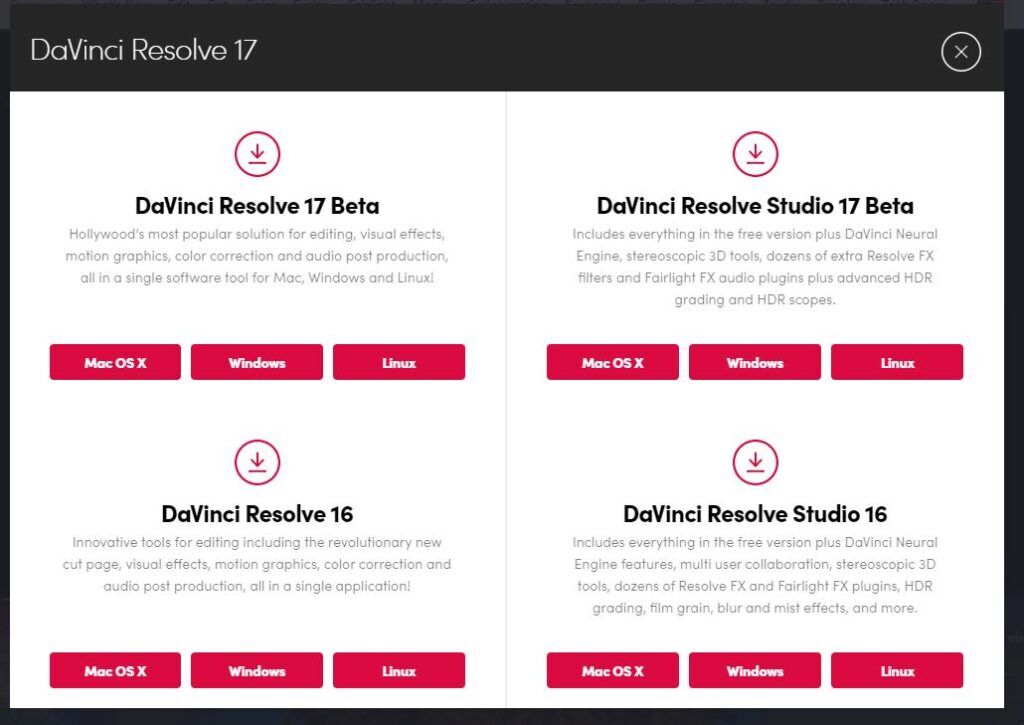 Depending on which version you are using (Free or the paid Studio version), you will click on the button that applies for you.
Since, I use the Free version of DaVinci Resolve, I will click on the DaVinci Resolve 17 Beta version. And, since I use Windows as my operating system I will click on the Windows button.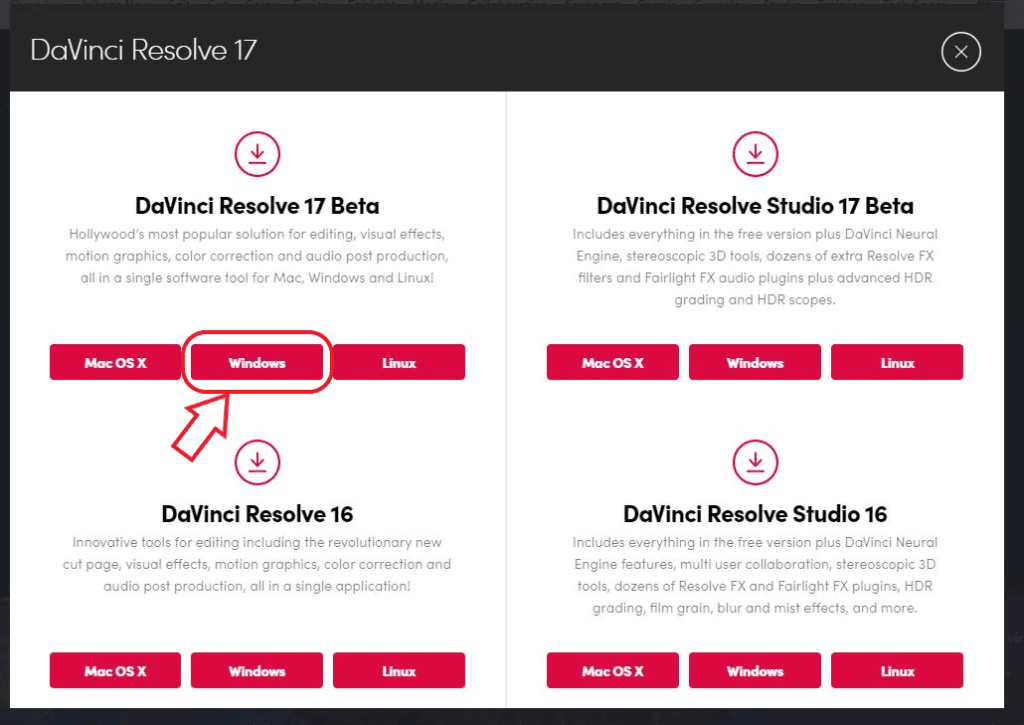 If you already have a product key for the Studio version, then choose one of the buttons in the DaVinci Resolve Studio 17 Beta section.
You will need to fill out a form and then click on the "Register and Download" button.
Once, you fill it the following window will appear: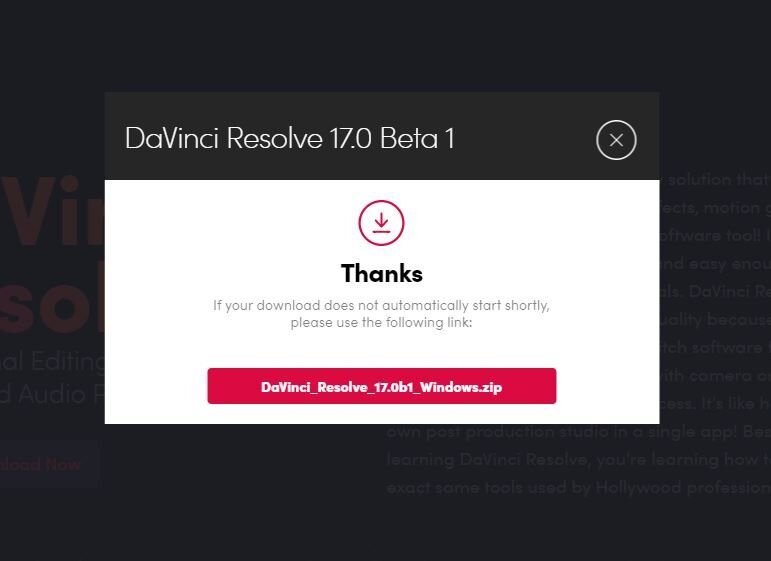 Click on the "DaVinci_Resolve_17.0b1_Windiws.zip", to take the zipped file.
The file size is around 2.18 GB, so depending on your Internet speed, you will have to wait a while.
Installing DaVinci Resolve 17
Once, downloaded, you need to find the zip file and extract or unzip it.
Get inside the extracted folder and double click on the Application file.
After a while, the DaVinci Resolve Installer dialog will popup where you have some options to choose.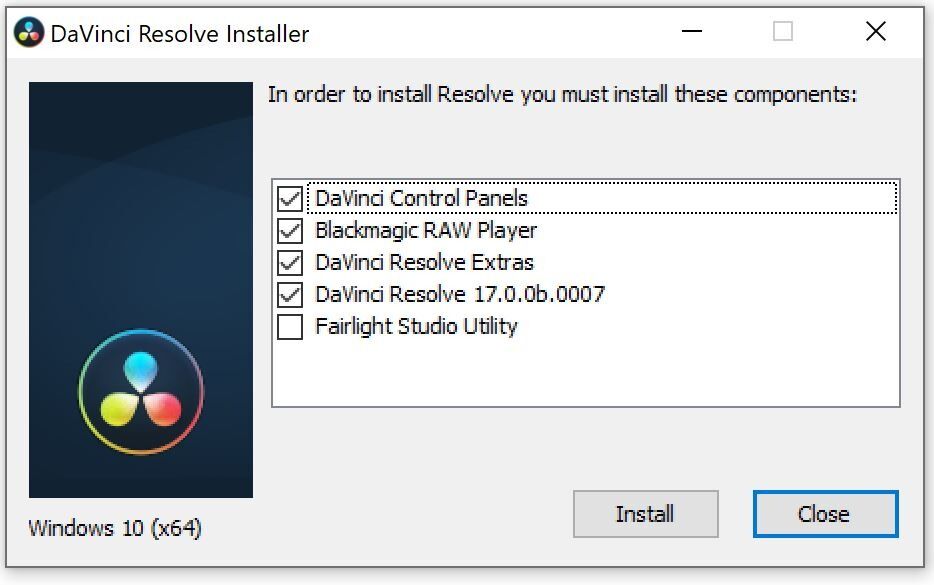 Note: if you have DaVinci Resolve 16 installed, then this process will upgrade to DaVinci Resolve 17, so it is a good idea to do a backup of your projects and databases, before you proceed with the next step
Check the options that apply for you and of course don't uncheck the ones that were already checked and hit Install.
And now, DaVinci Resolve 17 is ready to be install. In the dialog boxes hit the "Next" button in a couple of times. Accept the License Agreement and wait a while.
Congratulations, you've just installed DaVinci Resolve 17 Beta.
Upgrading from DaVinci Resolve 16 to 17
If you already have DaVinci Resolve 16 installed and you are upgrading to Resolve 17, then the first time you open DaVinci Resolve 17 the "Upgrade Database?" dialog box should appear.
If so, hit "Upgrade" to finish the process.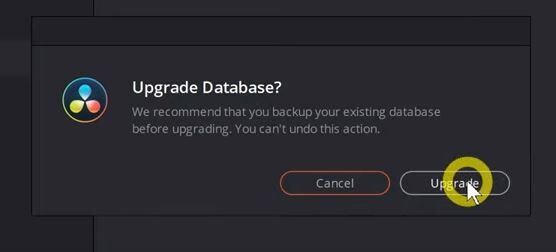 And, there you have it, just like that, you are now upgraded to DaVinci Resolve 17.
Last Note: some of the plugins, transitions or titles might not work, until they are updated to work with DaVinci Resolve 17, but most of them will work perfectly and of course all the new features that come with the new version.
Hope you will like the new DaVinci Resolve 17 (Public Beta) version and looking forward to new more stable versions of this awesome video editing software.
Let me know if you installation works and also I'd like to hear of your Resolve 17 impressions.
Thanks for stopping by to check and read this article!